Home
We evaluate the needs of each and every student that attends Capital City School, to define the individualized, educational approach that will allow our student to achieve their academic goals. A student's interests, aptitudes and abilities are considered to design a custom program for every individual.
We are getting everything safe for you to return to in-person learning.
News
It has been a crazy and somewhat difficult year for all, but we would love to see you come out with your Kindergarten, 6th or 8th graders and drive thru to celebrate this milestone for your student. Teachers and staff will be out there congratulating them and handing them their promotion certificates.
We will be holding this ceremony from 9-10 AM at Capital City School.
7222 24th Street, Sacramento, CA 95822
We really hope to see you then.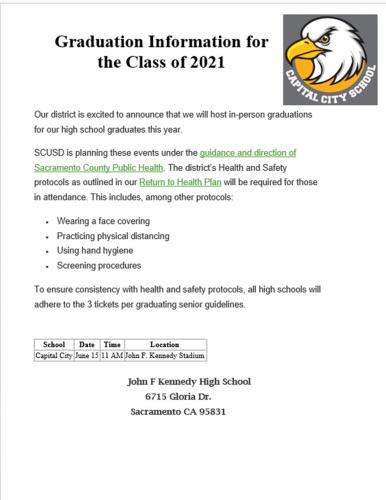 Graduation Information for the Class of 2021
Our district is excited to announce that we will host in-person graduations for our high school graduates this year. SCUSD is planning these events under the guidance and direction of Sacramento County Public Health. The district's Health and Safety protocols as outlined in our Return to Health Plan will be required for those in attendance. This includes, among other protocols:
*Wearing a face covering
*Practicing physical distancing
*Using hand hygiene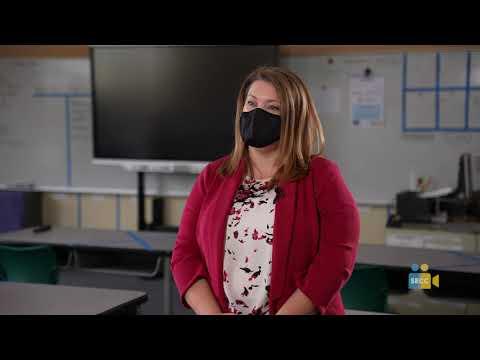 Well this has been one crazy year, but we are excited that we are starting to be able to get back to some things that we used to be able to do and the biggest one yet, is getting to start seeing all of you in person soon.
SCUSD has been updating our "Return Together" health document EVERYDAY, to make sure that we are all safe and yet still making sure that all of our students get the education they deserve.